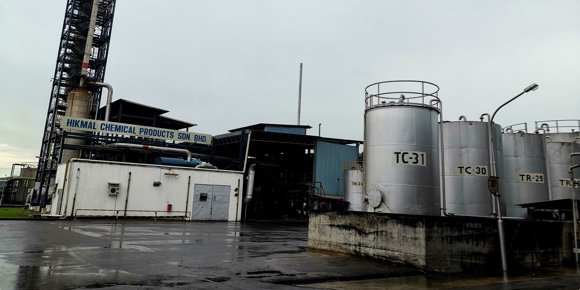 Germany, USA, China and India are the major producers of activated bleaching earth, and their brands occupy the industry market. Followings are the brief introduction of some famous bleaching earth brands in these countries.
Germany-SUN-CHEMIE, is the world's largest bleaching earth company which has production bases in many countries to produce a variety of activated bleaching earths. The fast filtration grade bleaching earth is suitable for refining vegetable fat, animal fat, mineral oil, natural and artificial waxes, etc. In addition, standard fast filtration grade bleaching earth is suitable for oils and fats with bleaching difficulty. The trademark of SUD-CHEMIE is TONSIL which has become a most well-known activated bleaching earth trademark after years of business by SUN-CHEMIE. In 2011, CLARIANT announced to acquire 96.15% shares from the family shareholders of SUD-CHEMIE and One Equity Partners. Since then, CLARIANT has successfully run the activated bleaching earth business, retained and continued to use TONSIL brand attributed to its extensive acknowledgement in the industry.
USA: Established in 1938, Engelhard Corporation is a leading supplier of catalysts used in the petroleum, chemical, and food industries. As an unusually diversified company, Engelhard also produces a variety of industrial products such as paper coating agents, color pigments, temperature sensing devices, and bleaching earth. Its bleaching earth brand, Engelhard, is mainly used for edible oil refining. In 2207, BASF announced the completion of the acquisition of Engelhard. After that, Engelhard becomes a wholly-owned subsidiary of BASF and thus is delisted from the New York Stock Exchange. Unfortunately, the brand Engelhard was not retained, and BASF uses its own brand for business operation. After CLARIANT acquired SUD-CHMIE in 2011, BASF and CLARIANT has become two world-class leaders in the activated bleaching earth industry. However, BASF announced to stop the sale of its activated bleaching earth in 2014.
China and India: India has certain advantages in the activated bleaching earth industry due to the low labor cost. However, vegetable oil plants in India also import a large amount of activated bleaching earth from BASF and TONSIL because of low quality of the activated bleaching earth produced in India. China occupies 60% of the world's bentonite resources and has huge resource advantage. After the rapid development of China's activated bleaching earth industry, the products not only satisfy the local market demand, but also are exported to various countries in the world. The problem is that, exporters from China and India are generally small scale. The most famous exporter of active bleaching earth in China is a world's top 500 enterprise named SINOCHEM GROUP. In addition, EASTCHEM brand is also exported to more than 50 countries and has been widely recognized by customers. Furthermore, China and India are also rich in ATTAPULGITE resources, which can be used as activated bleaching earth with the absorption effect inferior to acid bentonite activated bleaching earth. Special attentions shall be paid to the difference during the purchase.