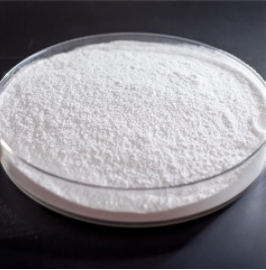 Melamine thermosetting plastics are approved for contact with food, and will not affect the flavor of food even at high temperatures, so it can be used in kitchens, utensils and tableware, bathroom accessories and electrical components, and precision medical components. We provide good food grade melamine resin materials. If you have any needs, you can contact us.
(1) What is melamine molding compound powder?
Melamine molding compound (thermosetting plastic) is an amino molding compound composed of melamine formaldehyde and alpha cellulose as fillers and added lubricants, hardeners and pigments.
Melamine formaldehyde can be cured by heating, causing dehydration and crosslinking. Cross-linking can be performed to a limited extent to obtain a resin. Both melamine-formaldehyde resin or melamine-formaldehyde "monomers" can be cured by curing with any of several polyols.
Compared with conventional thermoplastics, thermosets have many advantages and are suitable for compression, transfer or injection molding. They are produced with precision, brightness, light fastness and bright colors. They are available in powder form (which provides a better surface) or granular form.
The melamine molding compound is strong, shiny, very, very durable and highly resistant to contamination. Compared with urea molding compounds, they have better heat resistance, solvent resistance, chemical resistance, moisture resistance, electricity resistance and scratch resistance.
You can also choose regular melamine molding compound powder in different colors.
Popular science-various applications of melamine resin
Melamine resin can be used to make many products, including kitchenware, laminates, covering materials, particleboard and floor tiles. Melamine and its salts are also used as flame retardant additives in paints, plastics and paper. Melamine foam is a special form of melamine resin. It can be used as an insulating and soundproofing material, and recently used as a cleaning abrasive. Foam products can be used to remove scratches and dirt on various surfaces. In addition, some filters are made of porous melamine. These filters can be used in high temperature environments and are extremely efficient. Melamine has been or has been used to make refractory fibers and textiles. These include upholstery, firefighter uniforms, insulating linings, heat-resistant gloves and aprons.
(2) The characteristics of tableware made of melamine glazing powder
We can provide melamine molding compounds in the form of off-white granules or powders containing cellulose and melamine formaldehyde resins. It is suitable for the production of tableware and kitchen utensils. The formula of this compound meets food safety regulations. In terms of non-toxic composition, this high-quality biodegradable compound is superior to plastic compounds. The compound is suitable for injection molding and compression molding and is completely moisture-proof. Tableware made of melamine molding compound is completely stain-proof and can withstand the damaging effects of high temperature and chemicals. In addition, melamine products are scratch resistant, light in weight, and easy to clean and maintain.
(3) Precautions for moving storing and using melamine tableware
It is best to wear dusty musk when emptying the bag after transporting melamine branches. Wash hands thoroughly at the end of the working day and before meals. Store at room temperature to avoid moisture, dust, packaging damage and high temperature, which will affect the fluidity and moldability of the material. With the excellent performance of molded products, the products have food contact safety, surface durability, hardness, heat resistance, chemical resistance, hygiene and good electrical properties. Melamine molding powder is particularly suitable for molding food contact products, tableware and other applications, such as trays, buttons, ashtrays, bottle caps, wiring devices, tableware and kitchen utensil handles.
Our melamine formaldehyde resin products include melamine resin A5, MF Resin and MF Powder. If you have any needs or questions, you can contact us.