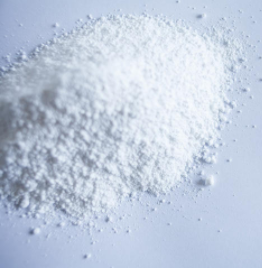 Melamine powder is a part of organic alkali and cinnamide, and it is white. It has flame-retardant properties when mixed with resin, and it has a variety of industrial uses, thereby adding value. As we all know, it is an industrial compound that can play a role in the manufacture of various products in different sectors. In addition to this industrial importance, due to its role as a metabolite of cypromazine, it is highly efficient and forms part of the production of pesticides. It is one of the important chemicals used in plastic manufacturing and can be efficiently manufactured.
(1) What are the main uses of

melamine powder

?
What is melamine? Melamine is an organic base chemical; the most common form is white crystals rich in nitrogen.
The molecular formula of organic compound melamine is C3H6N6. It contains a large amount of nitrogen (that is, about 67%), so the chemical derivative has good fire resistance or flame-retardant properties. The term "melamine" originated in Germany and is a combination of Melam (a derivative of ammonium thiocyanate) and an amine.
Indeed, melamine powder is a powerful organic compound that can be used as an ideal raw material for the manufacture of plastic products and other products. When combined with formaldehyde, it often produces melamine resin. This resin eventually proved to be a strong thermosetting plastic that can be used to develop qualitative products under high pressure conditions, such as laminate flooring, melamine tableware and dry erase boards. In addition to the plastic field, it can also be effectively used for insulating materials and even soundproofing materials.
In addition, melamine is an important material used for pigment yellow to produce colored inks. Another use is as part of a cement admixture to reduce the water content in the concrete and allow the cement to function. In fact, it also increases the strength level of cement. Don't forget, melamine is also used to develop fertilizers to improve crops. To be used as a fertilizer, it is essential to release or obtain the nutritive value of the plant in a manner equal to the demand of the growing crop.
(2) What are the industries that mainly need melamine powder?
Generally speaking, melamine powder is one of the most important elements used to produce various products on a commercial basis.
Melamine resin can be combined to form melamine-containing formaldehyde, which is a highly durable and strong thermosetting plastic. Melamine is widely used in plastics, adhesives, countertops, tableware, and whiteboards. All products containing melamine have high flame retardancy due to the high concentration of nitrogen.
The following is the detailed information of the industries or sectors that effectively utilize melamine powder:
Plastic manufacturing
Acoustic products
Color ink manufacturing
Cement manufacturing
Fertilizer manufacturing
Cosmetics manufacturing
(3) The prospect and value of melamine powder
Melamine powder is a valuable raw material that can be used to manufacture various products. Its organic properties make it worth using. Of course, its fire-resistant quality can prevent it from being destroyed in a fire. Indeed, it also increases the safety value of the material, which is already provided in powder form. Melamine powder has many beneficial aspects, so it is all the rage and is determined to be the right choice for the development of valuable products. From commercial products to household products, it can be effectively used in a variety of items. This is why many companies are manufacturing this product.